Sometimes a discussion among like minds leads to a great idea. Sometimes that idea leads to a framework for a business plan. The Juno path began with that discussion, which led to an idea, which led to bringing together some of the best people in the industry to start the Juno team. As the idea evolved during the Covid-19 pandemic, the considerations of environmental, social, and governance factors for the future became the pillars for Juno.

At the same time, the founders wanted the business to have an appropriate name that reflected our proud Canadian background and respect for Canadian History.

It was a Henderson family trip to the Normandy coast, and the visits to the forever fateful D-Day beaches that inspired Chris to respectfully choose the name Juno Financial.  That visit reinforced a tremendous sense of pride in the contributions Canada made, not only on D-Day, but throughout its history of minimizing the impact of world conflict.   Juno Financial is named after Juno Beach, a historic success for the Allies and all Canadians.  Juno is proud to be a Canadian company, and proud to carry such a historic Canadian name as they help you get to the next level.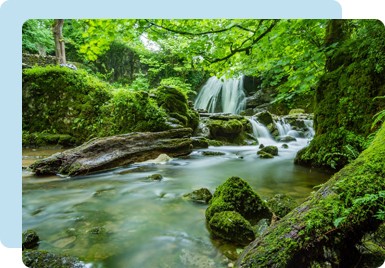 To be an industry leader in providing innovative financing solutions to customers with a focus on enabling a more sustainable and renewable planet.
Our Mission


To facilitate innovative financing solutions supporting the emerging healthcare market, technology, and clean energy initiatives. To empower our people, utilize our technology, and create transparency and sophistication every day in the creation of vendor programs and portfolio finance facilities.

To achieve this, Juno offers a dynamic funding and governance platform to support North American origination, portfolio administration and compliance reporting of consumer and commercial financing transactions.


Chris Henderson, CFA
President and Chief Executive Officer
Chris is a founding partner in Juno and has been an active participant in the lease and non-bank financing marketplace for over 35 years. His journey in the industry has included many leadership positions with both public and private lending environments. Chris has a passion for building teams and growing organizations in markets where leadership, innovation, and high customer service can make a significant difference. He has spent considerable time in the Canadian Healthcare market as both a lender, and most recently, as an owner\operator within the Pharmacy industry. Juno is an opportunity for Chris to bring together an experienced team focused on impacting the existing Canadian marketplace, plus being an active agent for change in the emerging Clean and Green marketplace. Chris believes establishing strong long-term relationships in each segment is a key differentiator for Juno.

---
Robert Simone, MBA
Senior Vice President Originations
Rob is a founding partner in Juno and has a very long and diverse list of success in the lease and finance industry in Canada and the US. He is an experienced sales executive that always leads with a thorough and knowledgeable approach with each strategic relationship. Rob can add significant value to customers and vendors with financial solutions based on his experience with large US lenders participating in the Canadian marketplace. Rob and Chris worked together in the 90's during the technology boom, which allowed him to navigate through both a very high growth environment, as well as the subsequent slowdown and credit crisis in 2008. Since that time Rob has been focused on building long term relationships with both lenders and end use customers. He benefits customers by bringing his acute credit risk knowledge to the front of the transaction process, which results in a very high success rate for matching customer requirements with internal risk management guidelines. Juno is an opportunity for Rob to build an origination team that aligns his passion for exceeding customer expectations with the vision of Juno.

---
Moe Danis, CFA
Senior Vice President
Moe is a founding partner in Juno. His leadership role in the Canadian lease and finance industry could easily be considered legendary. Since the late 80's, Moe has been a leader and innovator in the private securitization market in Canada. He has experienced the complete business and credit lifecycle through the lens of several of Canada's leaders of Portfolio Finance facilities. Moe's ability to understand the demands of a highly regulated institutional environment allows him to create and structure attractive financial programs for all sizes of originators. He has served as a board member to both independent leasing companies, and the Canadian Finance and Leasing Association. Juno provides Moe an opportunity to continue his legacy of providing creative support to lease and loan originators servicing the Canadian marketplace.

---
Dara Coulter, CPA CA
Chief Financial Officer
Dara is a founding partner in Juno. Her leadership and expertise has been demonstrated in the lease and finance industry for over 25 years. She is a passionate advocate for the role that finance, corporate governance, and team collaboration play in all successful lease and loan finance organizations. Dara's background and training as a Chief Financial Officer also include many senior positions requiring her to focus on building operational excellence within the infrastructure. She has successfully driven both existing financial entities, as well as participated in new and growth-oriented environments. Juno is an opportunity for Dara to continue her vision for adding value to customers and funders by providing industry-leading financial reporting and portfolio administration, all of which are created to support Juno's corporate culture, and performance.

---
Craig Walker
Senior Business Development Representative
Craig is a senior business development professional with over 25 years of experience in the non-bank lending, information technology, and energy infrastructure sectors. His professional journey started within the IT industry, aligning financial solutions with innovative and forward-thinking technologies. As he made the transition into alternative energy infrastructure and technology, it brought him back to where he started, and one thing became very clear: new and innovative energy technologies and infrastructure will only succeed with the support of effective financial products. Juno is proud to have Craig represent them in their mission to bring financial solutions and superior customer service to the emerging and exciting energy sector.

---
Blake Brimmer, B.Com
Senior Sales Analyst
Blake joined the Juno Team as a Senior Sales Analyst bringing with him experience in the financial and healthcare lending industry. Through his professional career, Blake has assumed roles within investment banking, corporate development, and most recently credit underwriting where he garnished a passion for providing specialized financing that adheres to specific client needs. Blake has acquired a great interest in the healthcare and clean energy space and is excited to work within a team with extensive experience across both areas. Juno welcomes Blake's enthusiasm for achieving a sustainable environment through delivering financial and operational solutions in their chosen markets.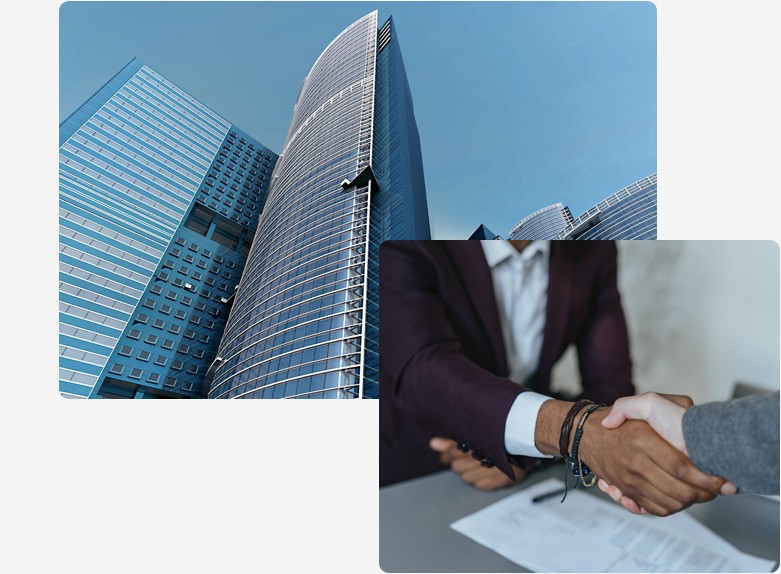 Need help?


We're here
---
---
Solutions range from simple to complex - let us help you understand what your options are to get you to the next level!